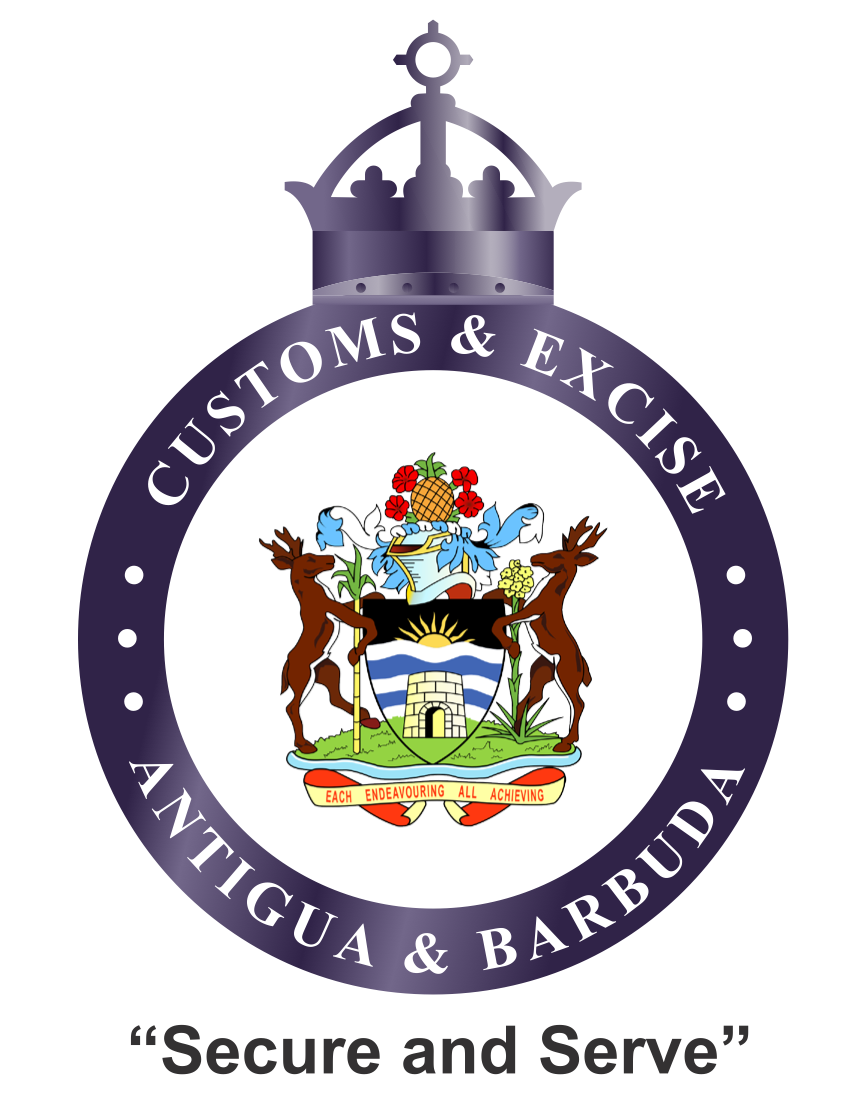 Antigua and Barbuda
Customs and Excise Division
Ministry of Finance and Corporate Governance
Customs Officer Documentation
Customs Declaration
The declaration processing capability is the core component of any Customs Software. It reflects both the system behaviour and the Customs practice in force. When it is plugged into its surrounding environment, which includes the Customs Tariff, reference tables, taxation rules and the other Customs legal basis, a complete customs automated system is created.
The SAD (Single Administrative Document) is used to control the import and export of goods in Antigua and Barbuda. The SAD includes data used to calculate and eventual collection of taxes and duties as well as the main source of national trade statistics.
Customs Declaration Examiners Manual
S.A.D Fields Guide
Customs Warehouse Operations / Duty Free Shops User Manual (INBOUND IM7)
Customs Warehouse Operations / Duty Free Shops User Manual (EXBOUND IM4)
Customs PB4 Passenger Baggage
Antigua and Barbuda Customs & Excise Department launches its ASYCUDA World Customs PB4 Passenger Baggage User Manual. This manual is intended to provide its users with detailed instructions for preparing and submitting an electronic declaration for cargo.
Customs PB4 Passenger Baggage Manual
Cargo Custodian
The Cargo Manifest is the first point of contact for our automated system. Its main purpose is to provide necessary information about cargo for transport, commercial and regulatory reasons. It is traditionally used by Customs as a control tool to ensure that all manifested cargo is accounted for. It also gives the Customs Department some advance notice on imported cargo in order to plan examination priorities, risk assessment and facilitate faster cargo clearance.
Cargo Custodian User Manual
Customs T1 Carrier Guide
Customs T1 Manual for Customs
Customs Procedure Codes