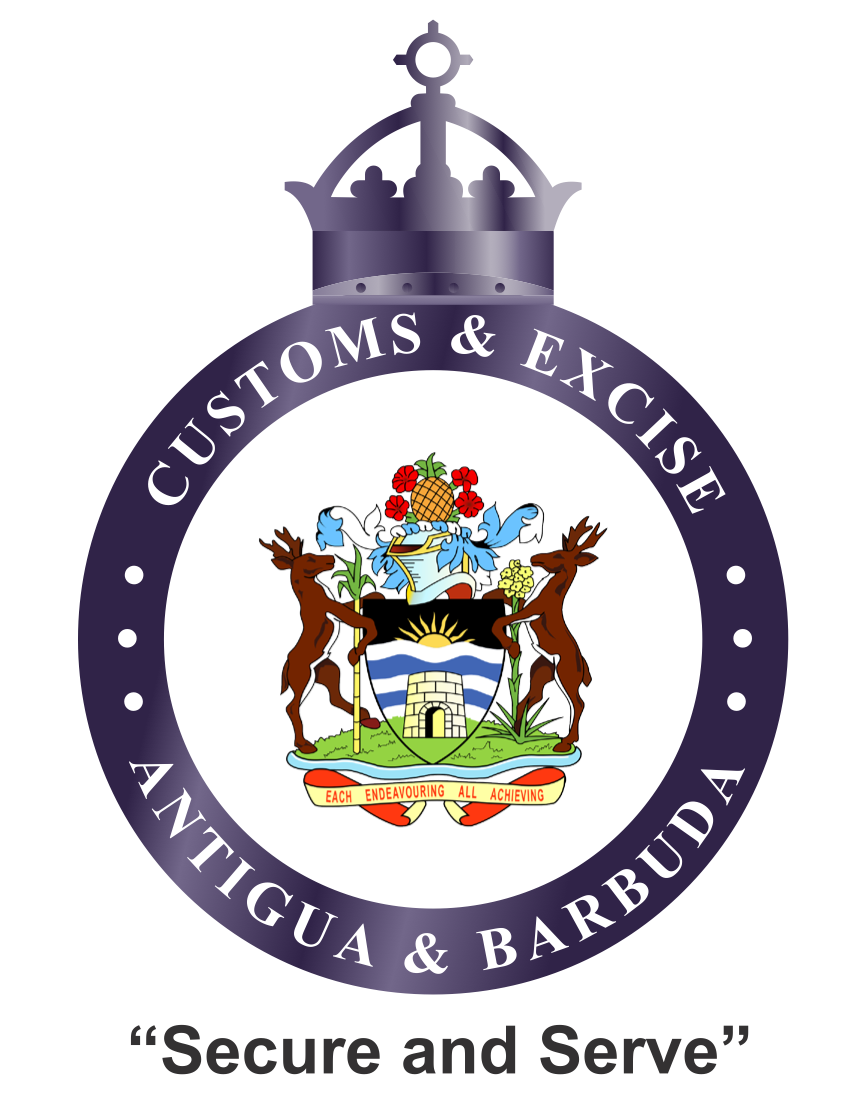 Antigua and Barbuda
Customs and Excise Division
Ministry of Finance and Corporate Governance
Who We Are Mission Vision
An effective customs administration rests on the fundamental notion that duties and taxes are collected fairly for the economic and social benefit of the citizens of the country. The citizens of Antigua and Barbuda have the right to expect a high degree of integrity in their customs administration, a regime that is fair and responsive to their needs and one that encourages all to comply with the law. The public must trust that transactions will be handled with the utmost integrity and professionalism.
The following values and principles underpin the actions of not only the department but of each and every official in its employ. These values include:
Integrity:
Doing what is right in all circumstances
Transparency:
Openness and sharing of all relevant information to external and internal clients
Fairness:
Providing transparent, equitable service to all clients
Professionalism:
Acting with dedication and skill and in a manner that fully abides by professional standards and rules;
Mutual Respect:
Showing the utmost appreciation for the dignity, diversity and worth of all people (both internally and externally) by listening to others to understand their positions and by behaving in a just, courteous and reasonable manner
Progressiveness:
a dynamic, modern and adaptable organization.
Mission
Our mission is to encourage compliance, to collect revenue and to protect our borders while facilitating trade and the movement of persons through a professional, skilled workforce in accordance with international best practices and the law.
Most specially, to effect:
Trade facilitation by encouraging voluntary compliance with Customs laws, achieve through importer education and dialogue aimed at revenue maximization
Timely processing of passengers, baggage and cargo with an effective monitoring of goods in order to stem illicit trade
Cooperation with logical, regional and international agencies in exchanging information to ensure regional security and to promote safer trade
Delivery of professional service to clients while enhancing public confidence in the integrity, equity and fairness of Customs operations
Vision
Our Vision is to be a modern, effective and efficient Customs administration offering professional service to all stakeholders, using international best practices, maximizing revenue collection and protecting the borders.
The Customs and Excise Division is responsible for
Processing of documents for the importation and exportation of goods
Collection of import and export duties (customs revenue)
Accounting for customs revenue
Enforcing import and export prohibitions and restrictions in accordance with laws
Encouraging compliance by facilitating the clearance of legitimate imports and exports at ports, airports, warehouses, parcel post, courier services and sufferance wharves
Facilitating the entry and departure of ships and aircrafts to and from ports, airports and marinas.
Facilitating bonds and deposits relative to import and exports, including private warehouses and in-bond facilities.
Facilitating concessions.
Assist in Seizure of drugs and contraband items