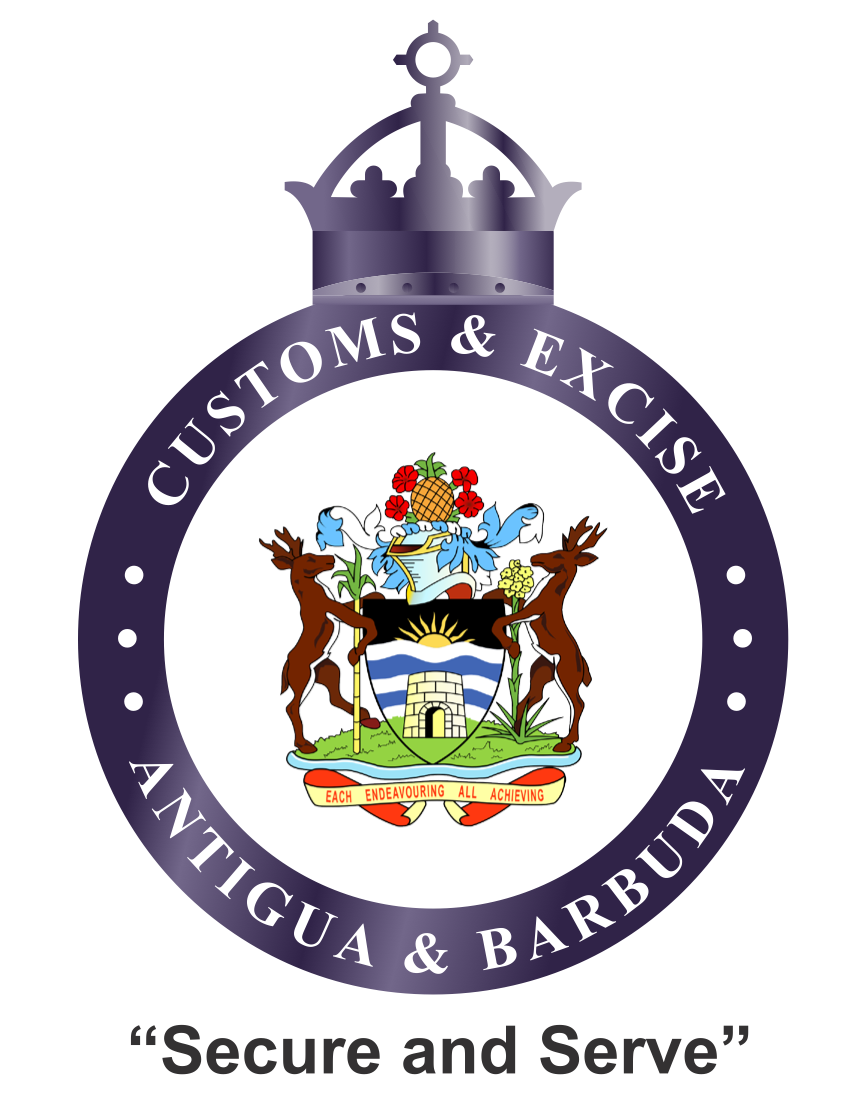 Antigua and Barbuda
Customs and Excise Division
Ministry of Finance and Corporate Governance
Accounts
The Accounts Unit is a small unit within the Customs and Excise Division but has big responsibilities in making sure that the financial aspects of Customs are in order.
The Accounts Unit is responsible for:
Preparing daily financial Reports for use by the Treasury Department.
Preparing Monthly financial Reports for use by the Ministry of Finance and Treasury Department
Balance and Revenue Statements.
Expenditure Reports.
Collecting Customs Officer Fees.
Duty-free shop License.
Stores.
Procurement Reports.
Return Cheques and Preparation of refund vouchers.

Airport Baggage Section
All persons entering the country are required by law to declare to Customs anything contained in their baggage, or carried with them, which has been obtained outside of Antigua and Barbuda. Passengers are also required to answer all questions asked by the Customs Officer relating to their travels, baggage, its contents and other items being imported.
The combined Immigration/Customs declaration forms are distributed at ports of entry and exit, airline and ships agents, and their offices. It is advisable to fill out your declaration in advance of your arrival in order to expedite Immigration and Customs clearances. Passengers are asked to be honest when filling the declarations and co-operative with the customs baggage officers. Misinformation can result in delays and penalties.

Approved undertaking
This unit is responsible for:
Keeping records of locally made goods that are being exported.
Keeping records and signing documents for fuel and spares for yacht in transit and ship spares.
Signing CARICOM Certificate of Origin and ensuring that the goods are of Antigua origins.
Bonded Warehouses and Duty Free Stores
This unit is responsible for monitoring the inventory and related revenue liability for goods stored in warehouses to ensure adequacy of bonds and other sureties and taking all appropriate remedial actions required.

Duty Free shop Reform implementation
Reform and modernisation of the duty free shops process to ensure better control and compliance in accordance with customs procedures and regulations.